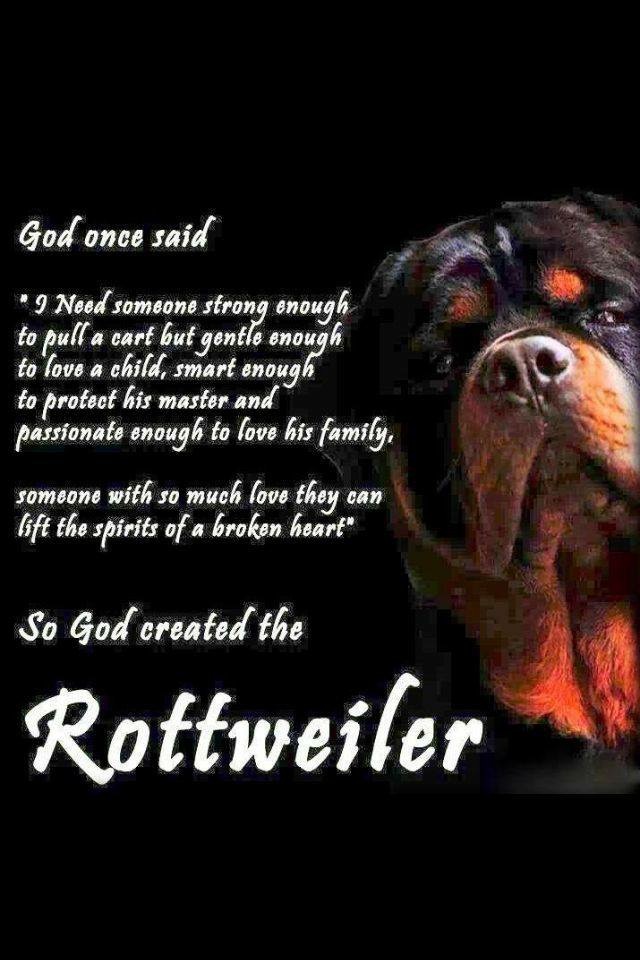 My love of dogs began very early in my life. When I was four, Santa came to the door of my grandmother's house where we were spending Christmas with his red sack over his shoulder. As he came in he asked where my sister and I were. He carefully placed his sack in front of us. Inside, to my delight, was my first dog, a Miniature Schnauzer. So my love of dogs began.

My love of rottweilers began at my step-grandmother's house. She lived alone in a large house in Boston. She always had rottweilers and usually a pair. When we would visit, playing ball in the yard with her dogs or sitting and reading leaning against one of them was a highlight in my life. Every morning I would be awoken from the warmth of the big feather bed by one of her boys. One particular dog would jump up and lie on me with his paws on either of my shoulders and his nose almost against mine. I knew then that I would have my own rottweilers some day.

Fast forward many years, to when we finally felt it was the right time to own our rottweilers. I researched and studied lines and sent emails until I finally met a woman, Roxanne Denboer, whom I felt had dogs that would be right for us. We spoke for many hours and exchanged emails. Little did I know then that she would become a dear friend and mentor. I am proud to say that our foundation bitch came from her kennel, Ironstone Rottweilers. She has guided us through learning to work dogs in schutzhund, conformation, obedience and other sports.
In 2018, I was honored to awarded the AKC Outstanding Sportsmanship Award by the Southern Colorado Kennel Club. This is such an honor and an award I will work diligently to live up to.
Currently, you will find me teaching classes at the Southern Colorado Kennel Club in Puppy Kindergarten, Basic Obedience, Advanced Beginner Obedience, Intermediate Obedience, AKC Scent Work, Therapy Dog, CGC, Barn Hunt and others. I am a certified AKC Certified Tester. I am an active member on the Board of the Southern Colorado Kennel Club. I also enjoy entering my dogs in all kinds of shows and trials.